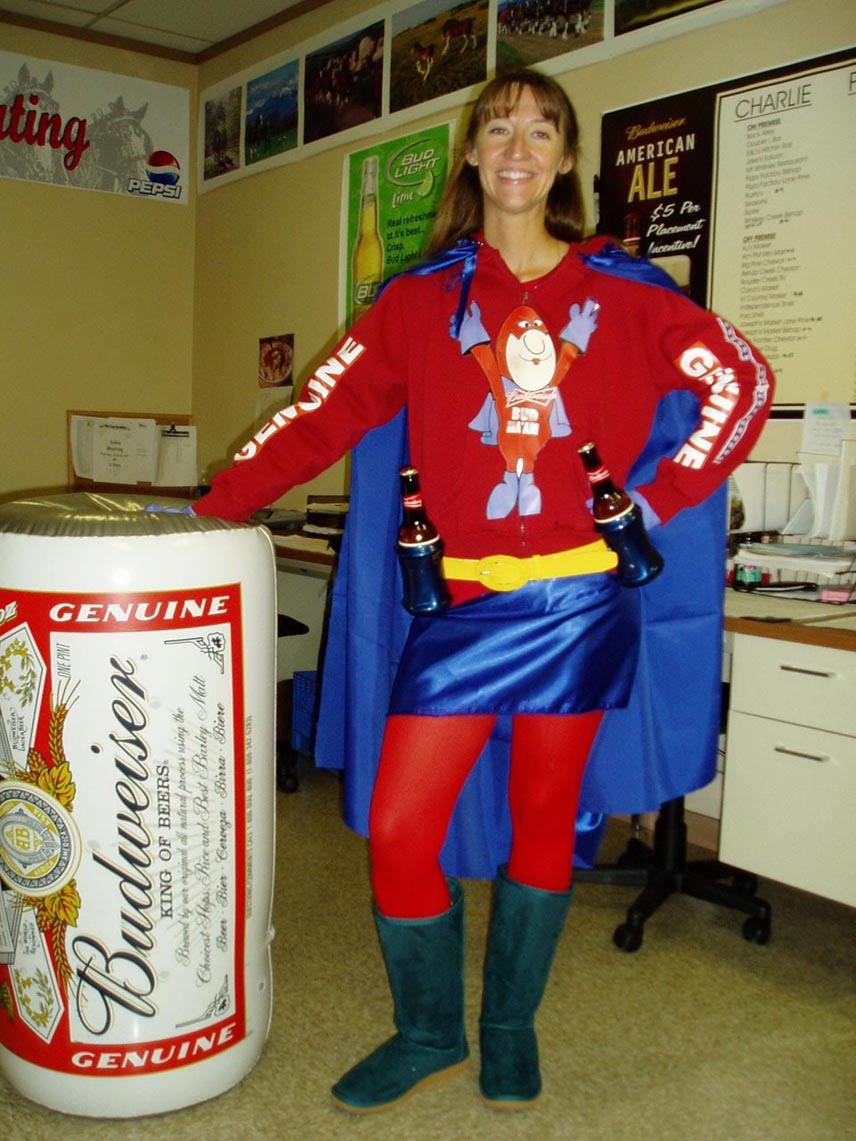 This is typical of Cat's personality. She is friendly, outgoing, the life of any party, and very knowledgeable about ghost town hunting.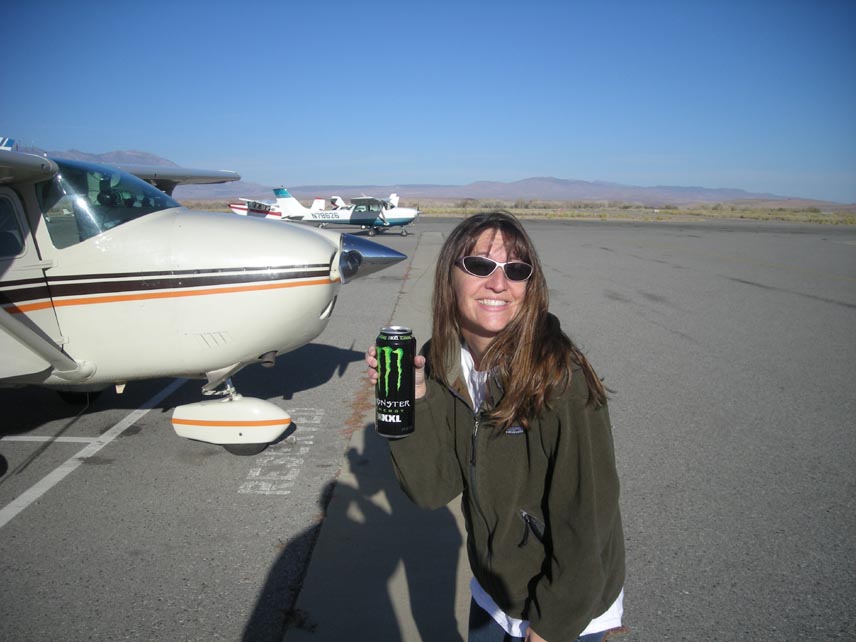 Cat enjoys an energy drink before a Ghost Town flyover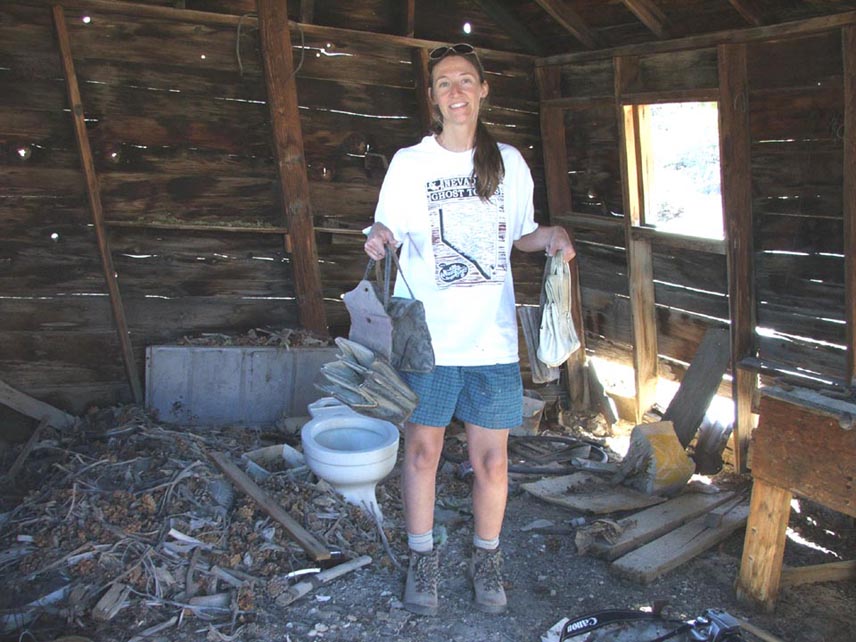 Cat loves exploring old buildings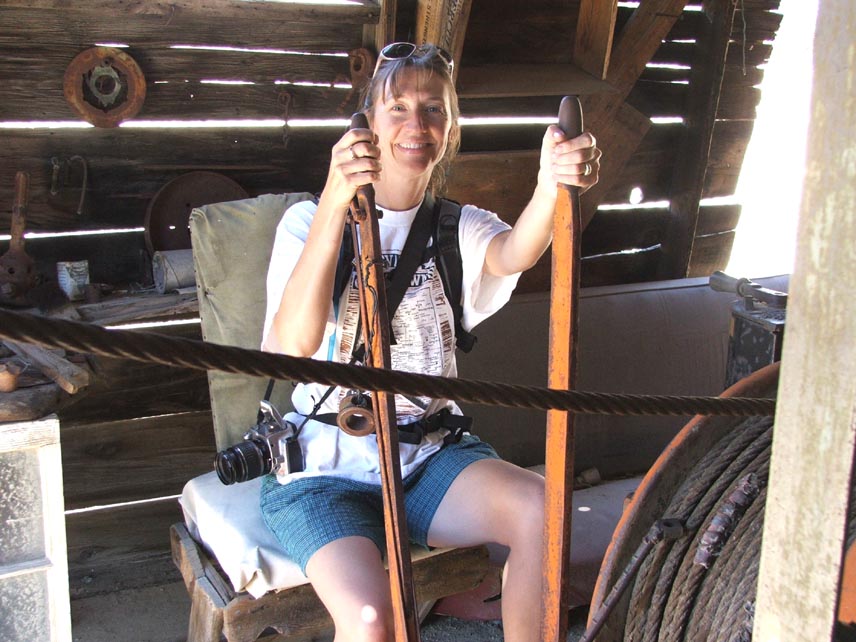 Cat operates the ore bucket controls at an abandoned mine.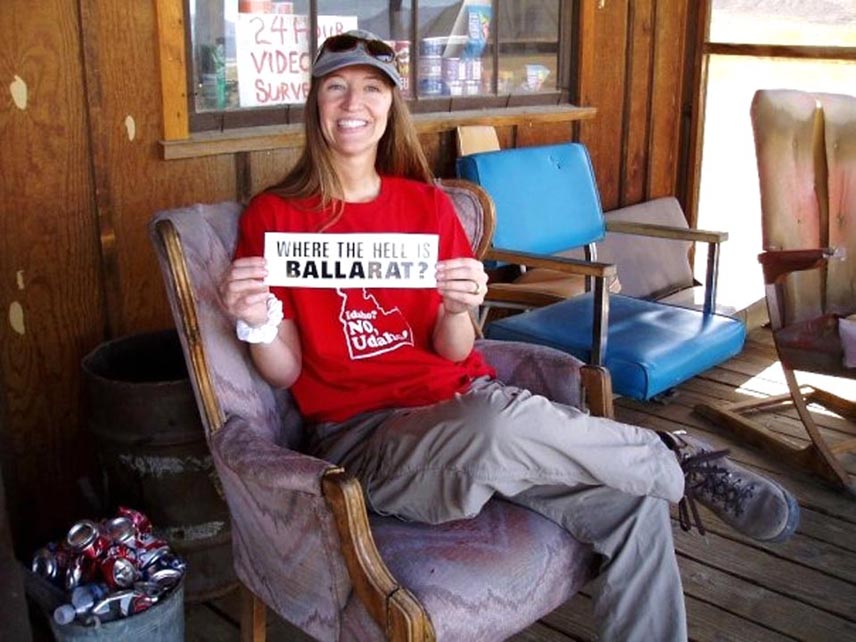 Cat seeks information about the location of a town.